Zilker Park | Austin, Texas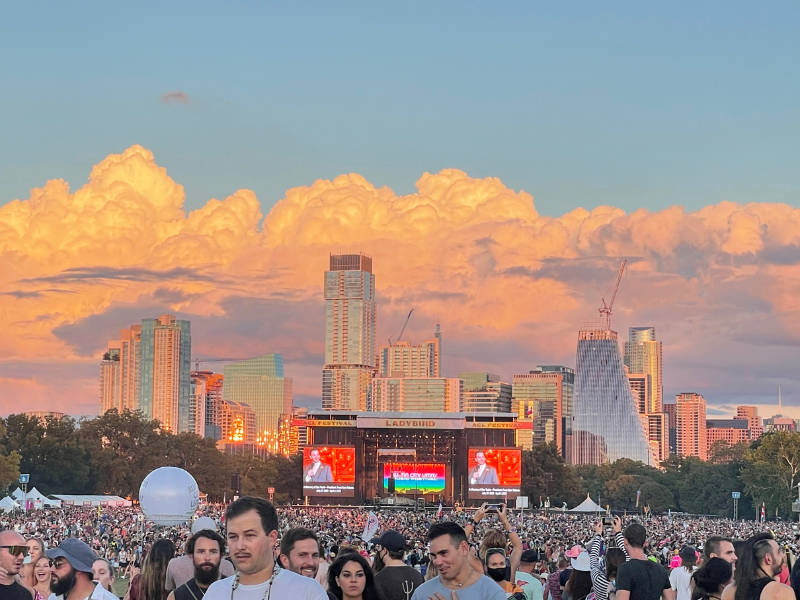 Hey, Hopeless Wanderer, do you hear that? It's the sound of MUMFORD & SONS playing in the background because the Austin City Limits Music Festival just announced that the internationally acclaimed band will headline the festival on Sunday, the 15th of October, 2023!
Yes, you heard that right. Austin City Limits Music Festival is back this 2023 with the lineup of your dreams! Not only will Mumford & Sons be playing, but there will also be several other talented artists to play at Week 2 Day 3, the last day of the festival! ODESZA, HOZIER, LABRINTH, NIALL HORAN, and many many more will take the stage on the special last day!
Get ready to head on to Zilker Park for the time of your lives! We can guarantee you're gonna be singing and dancing all day long to artists from a variety of genres! No matter what stage of the day, we're sure you'll find the best music for you!
This is the only chance you'll get to buy tickets! Purchase your passes for Week 2 Day 3 RIGHT NOW before they sell out!
Music festival season is starting to heat up! Austin City Limits Music Festival just announced they are back for 2023 with an incredible lineup that you can't miss. Fans from all over the nation fly into Austin, Texas to take part in the much-loved music festival. It is said that in 2022, the music festival caused an economic impact of a whopping $448 million. With over 450,000 people attending every year, it can be inferred that this is one of the best music festivals in the United States. In addition to the musical acts, ACL also offers food and drinks, an art market, a kids' area for families, and other activities. Everyone is sure to have an amazing time here in Austin!
Here is the official lineup for the last day of Austin City Limits Music Festival 2023:
DAY 3, OCTOBER 15
Mumford & Sons
Odesza
Hozier
Yeah Yeah Yeahs
Labrinth
Cigarettes After Sex
Niall Horan
Death Grips
M83
Little Simz
Ivan Cornejo
The Breeders
Sidepiece
Suki Waterhouse
Morgan Wade
Yves Tumor
Del Water Gap
Madison Cunningham
Charlotte Adigery & Bolis Pupil
Celisse
Mimi Webb
Quin NFN
Corook
Caramelo Haze
Kathryn Legendre
Delacey
The Moriah Sisters
Mumford & Sons is headlining the last show for 2023's Austin City Limits Music Festival, and it can't get any better than this! Mumford & Sons is one of the most popular acts to emerge from the English folk-rock resurgence of the twenty-first century. They have successfully blended bluegrass, folk, country, and rock, which has appealed to audiences from all over the world. The British band earned international success from their debut album, "Sigh No More." Some of their most famous songs are "Little Lion Man," "I Will Wait," and "Lover of the Light." We can only hope that they include these in their setlist!
There are dozens of other talented artists who will be joining the show for the last day, and we're certain that some of these are your favorites. This is your chance to catch them live in Austin City Limit Music Festival's Week 2 Day 3! Hurry up and purchase your passes right now because the demand is very high, and they're almost sold out! Click "GET TICKETS" to make your purchase.